School Performance
To view our school's performance data online please click here.
You can view all school and college performance tables here.
The government didn't publish KS2 school level data for the 2021 to 2022 academic year, however will be publishing results from summer 2023. Until 2023 results are published, the most recent available public data (on the links above) is from the 2018 to 2019 academic year. It is important to note that data from that year no longer reflects current performance for school.
You can see the school's statutory outcomes from the 2022 – 2023 academic year below:
School Statutory Outcomes 2022 - 2023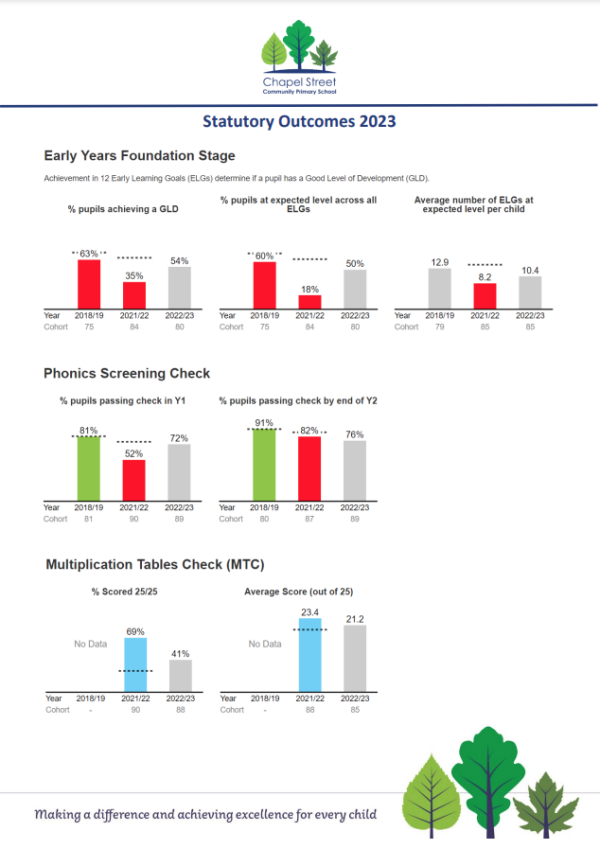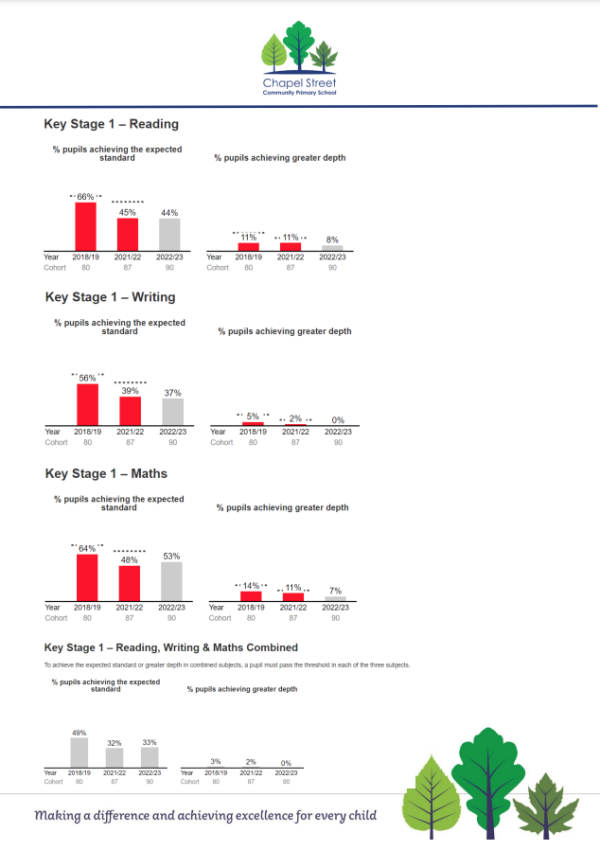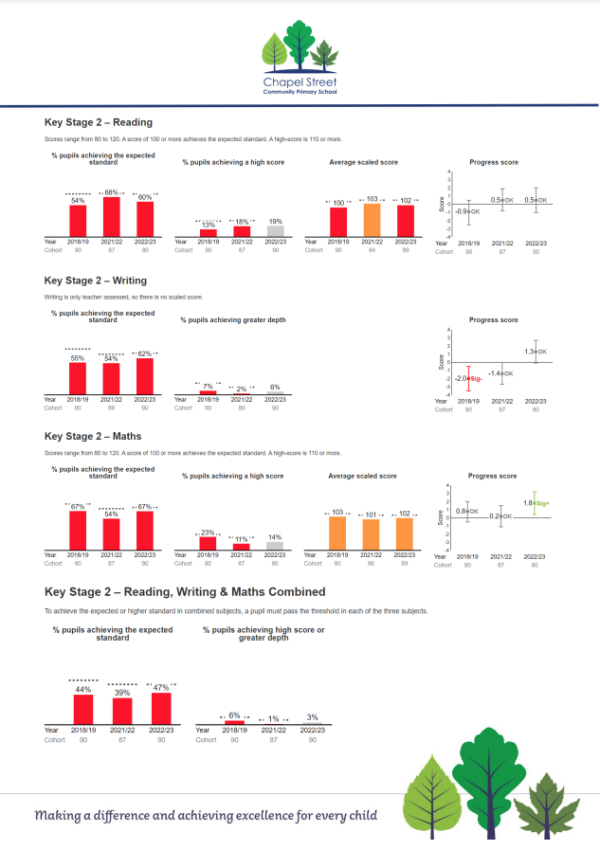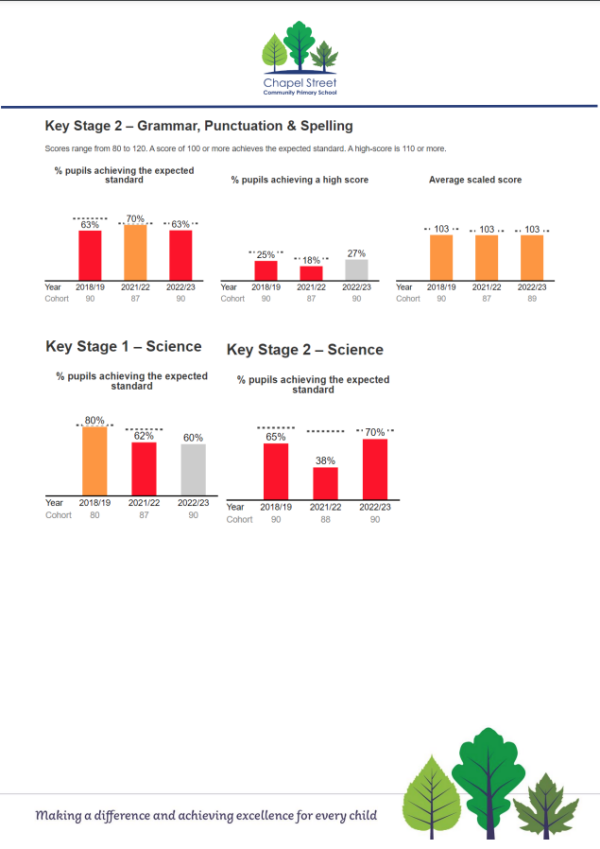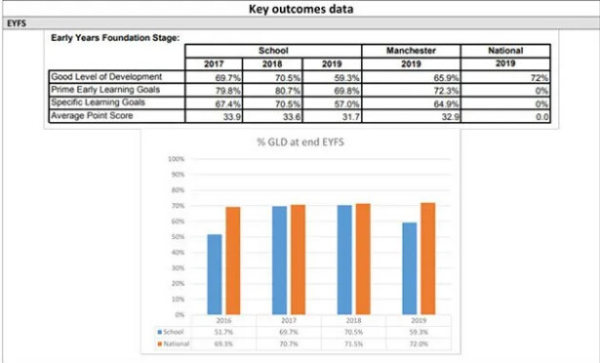 Respectful